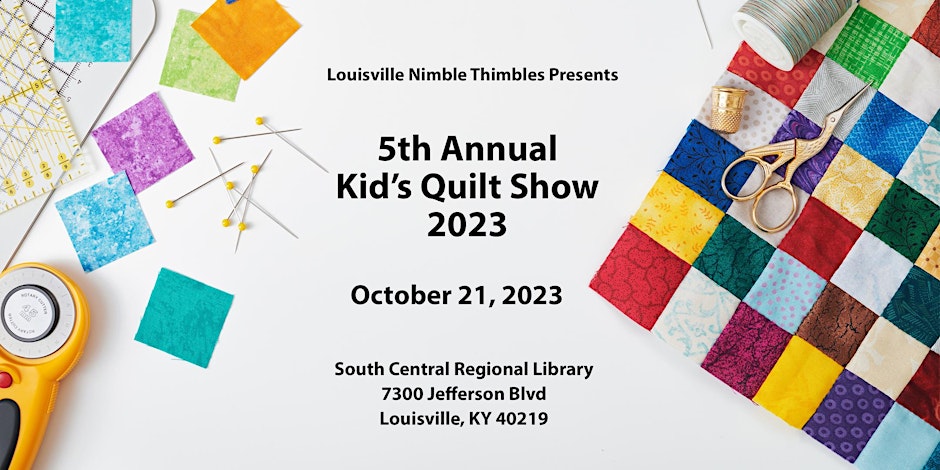 5th Annual Kid's Quilt Show – 2023 Louisville Nimble Thimble Quilt Guild is sponsoring the 5th Annual Kids Quilt Show featuring the talent and unique creativity of our local youth.
All kids 17 years and under are invited to join us and display a quilt they have made. Quilt design and technique is totally up to the participant, so let your creativity and imagination shine. The only requirement is that the quilt needs to be finished. Participants may receive all the help they need.
NO LIMITS ———– NO THEMES ————– NO Judging —————-
For a better idea of what the show is like, check out KET's Kentucky Live segment on the 2019 Children's Quilt Show.
https://www.youtube.com/watch?v=VgfEURTU-aw…
Please register by October 1, 2023. After that date, send email to: kidsquiltshow@gmail.com
Quilts will need to be dropped off prior to the Quilt Show. Information regarding dates, time and location will be sent via email.